In 1926, 209 Pearl was a busy telephone office—a communications hub where operators made switchboard connections. Today, 
Landline Creative Labs is home to twelve thriving creative businesses. 
Together, we believe in creativity, collaboration and the community we work in.
Meet the businesses at Landline Creative Labs.
Peek into our offices and you'll find storytellers of all kinds: photographers, designers, artists, writers and filmmakers. View the directory.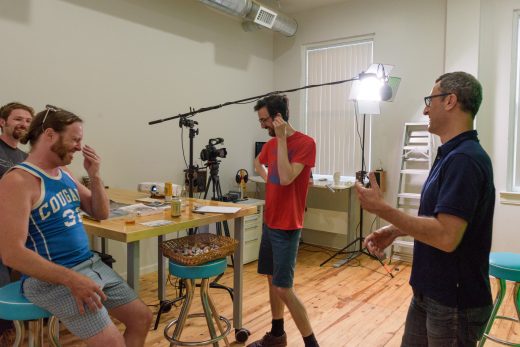 Futel: Ypsilanti's Free Public Phone
In March 2018, 209 Pearl Street became home to a free community telephone thanks to a partnership with Futel, a Portland-based activism/public arts entity dedicated to the democratization of telecommunications through the introduction of free pay phones into America's urban centers.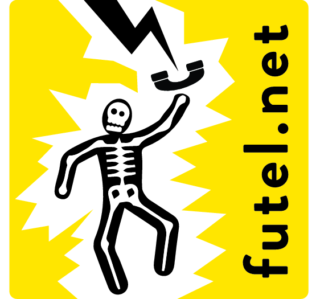 What kinds of companies work at Landline Creative Labs?
Creative ones! Small ones. Interesting ones!
Are these artists studios?
Landline's more of an office. If you are looking for studio space, Ypsilanti has some great options— including Riverside Arts Center, Ypsi Alloy Studios and more.
Is this an incubator?
No. We're not offering services to help people grow ideas into companies. We're just providing secure, modern office space for existing companies and individuals.
Are there common facilities? What about security and access?
There are common spaces and bathrooms on both the first and second floor. 
Tenants have 24 hour access to their Landline office, and all individual offices are private and securable.
Is this a good thing for Ypsi?
We'd like to think so. The building, which was most recently a boarding house, has been largely vacant since 2014, when a fire in one of the bedroom units consumed a good portion of the second floor. Without significant investment, the building, which has been deemed "obsolete" by the City of Ypsilanti, will continue to fall into disrepair.
Ypsilanti is on the edge of a renewal driven by its unique creative culture. Landline is a local business owned by longtime Ypsi residents who want to see the city grow in a way that is considerate of the people and history of the place.